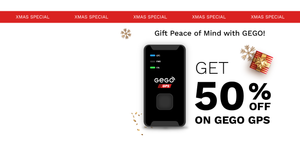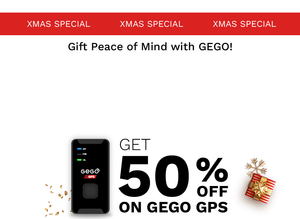 Tech essentials
The Best Travel Gadget to Pack on Every Trip!
We offer the best Luggage Tracker to keep track of your suitcase all over the world. With GEGO® GPS we help you locate your lost bags.
BUY NOW
Why Choose GEGO GPS Tracker?
Global
GEGO GPS has an unlimited and international coverage. We take pride in connecting the world to you through our smart trackers and unique approach. 
Travel Friendly
Our creative and easy-to-use solutions make travel security and day to day responsibilities easier to manage.
Smart Battery
Our rechargeable battery was designed for long-term monitoring of assets. When used in high connectivity places, it can last up to a week on a single charge!
WHAT IS GEGO GPS?
The Best Luggage Tracker
GEGO GPS combines the best tracking device with a simple mobile App, that automatically monitors your luggage in real time, anywhere in the world.
BUY NOW
Simple, Reliable & Friendly
Place it inside your suitcase. Use the GEGO App on your phone to display your luggage's location in real-time.
BUY NOW
Why LugLoc Products are Better:
"If the only smart feature you want is the ability to track your bag, save some money and buy a LugLoc."
"We've all been there… you arrive at your destination, but your suitcase doesn't.
Place the compact device inside your bag, and track its approximate location through an app. Once again, technology saves the day."
"LugLoc is a genius accessory, my luggage always gets stolen"
★★★★★

"The award-winning #1 selling LugLoc Luggage Locator is proven to help travelers from losing their luggage or ever worrying about lost luggage, upgrading the bags you own with a "smart" and connected solution for stress-free travel."
HERE TO HELP YOU
OUR TEAM OF EXPERTS IS READY TO HELP YOU 24/7
We're dedicated to helping travelers locate their misplaced luggage, and we have been doing so since 2011.
You can reach us anytime, day or night.
Contact Support Experts